The Quintemen
Some people just have it - the quintessence of cool.
Richard Quilter
Entrepreneur, graphic designer, kit car builder ... Quinteman.
Richard inherited his passion for beautiful machines from his father. The Quilter men enjoy building and customizing every aspect of their racing cars. Living in Chalfont St. Peter, England they have space on country roads to test the speed and performance of the machines they keep tinkering with.
Anindith Reddy
Three time Indian national racing champion, entrepreneur, healthcare specialist, engineer, auto-enthusiast, motorsports nut ... Quinteman.
Anindith is the racing latecomer who has taken the circuit by storm. In just 4 years, he's gone from an enthusiast of the sport to one of its leading influencers. He's proving that passion beats protégé, and it's never too late to start chasing your dreams.
Anirudh Surabhi
Racer, designer, professional swimmer, inventor, entrepreneur ... Quinteman.
Anirudh is a rebel tinkerer. He passed up entrance into the most prestigious medical and business programs globally to follow his passion for using his hands to create. His penchant for problem solving led to the creation of several inventions, including the world's safest helmet.
Damian sell
Motorcycle collector, graphic designer, business owner, competative cyclist, ... Quinteman.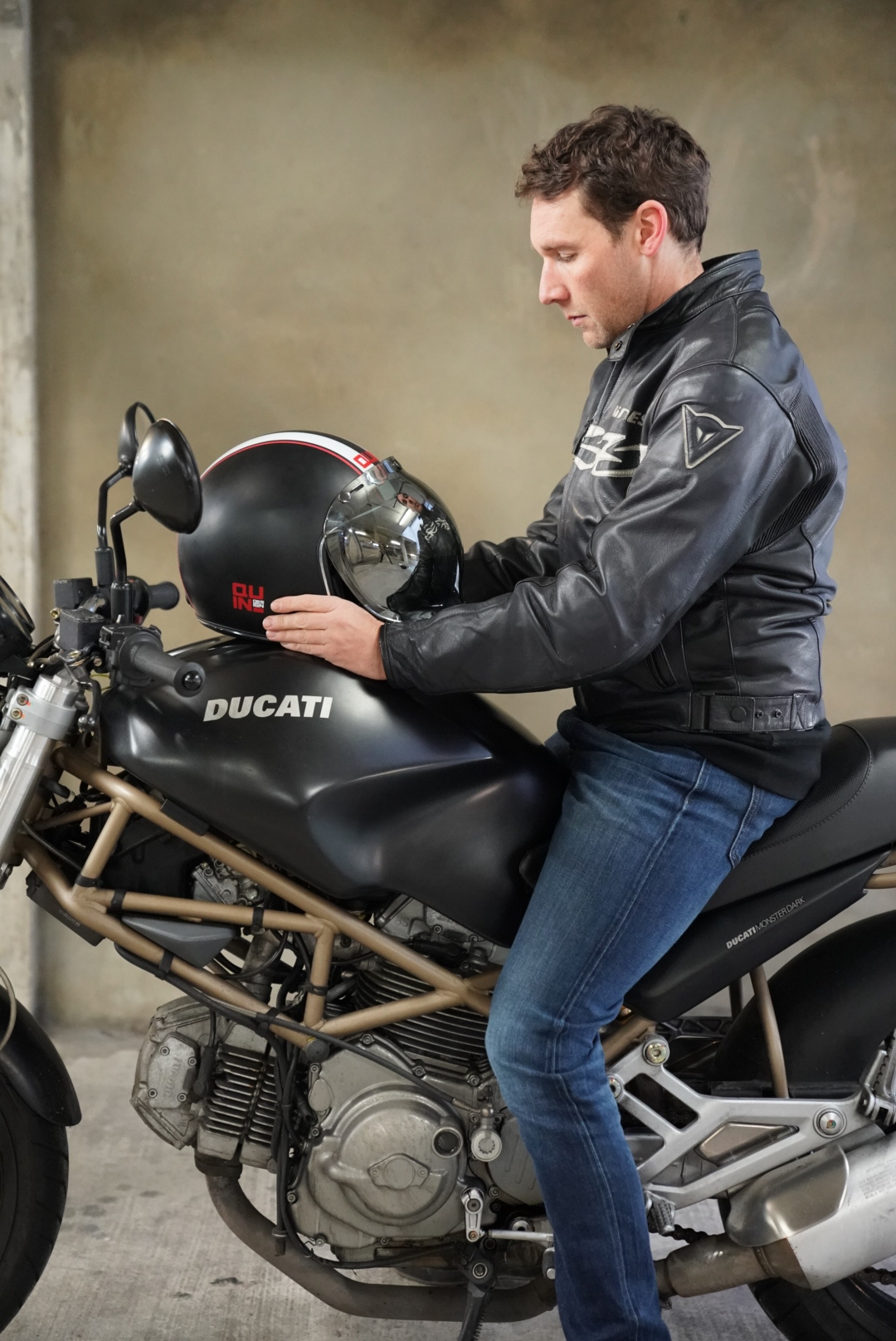 Damian is a simple guy who loves being on the move. He always chooses transport that keeps him outdoors, whether it's cycle racing to stay fit, or riding one of his several motorcycles to commute through London.
Quinteman is a unisex term, applied to both men and women. Quin is very excited to announce its female Quintemen soon! #WatchThisSpace