Richard Quilter, Quinteman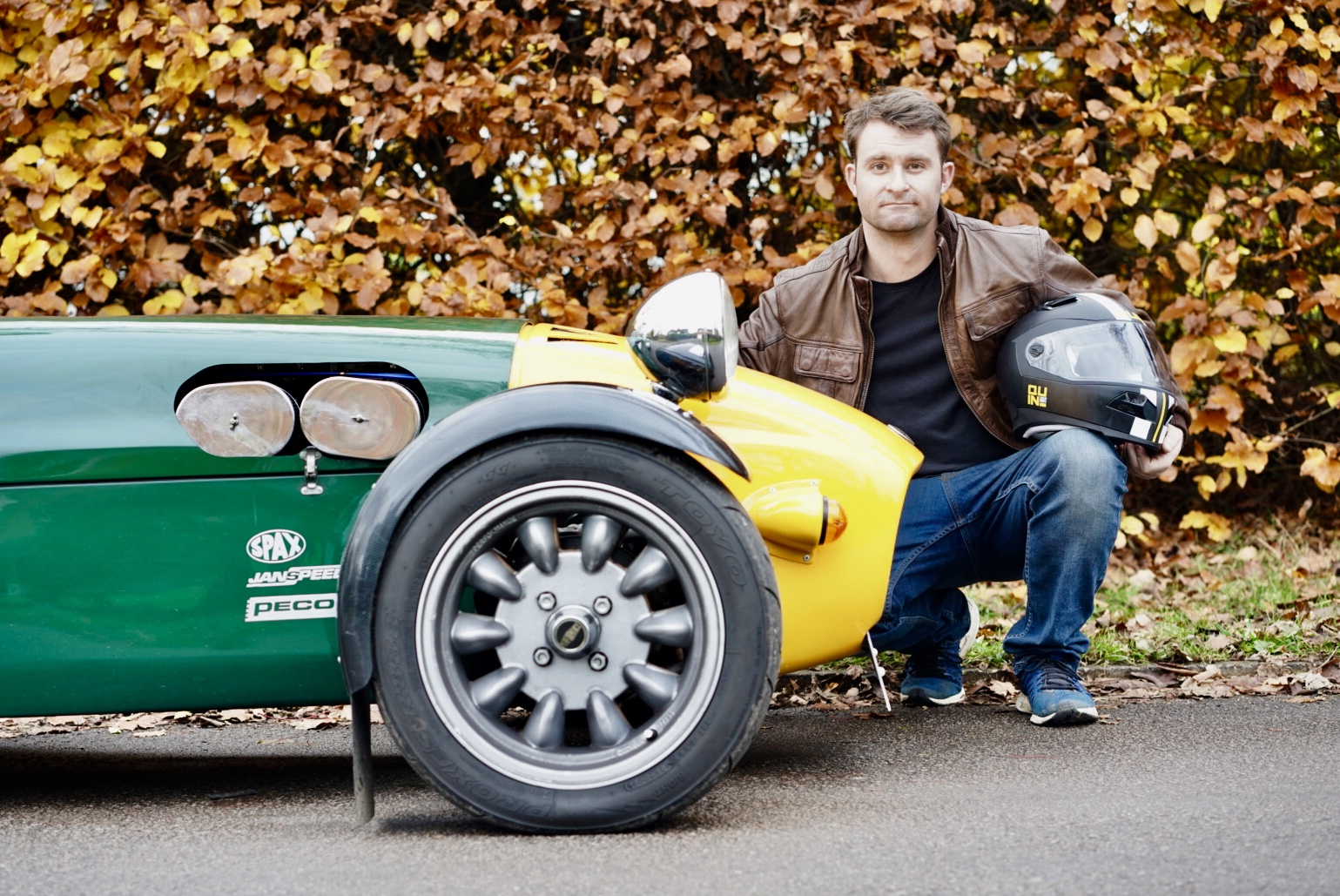 "I have a passion for understanding how things work. I like that I always have something to work on to improve my kit car's performance and style.
I clearly like the speed and the exhilaration of testing the edge of my and the cars capabilities."
- Richard Quilter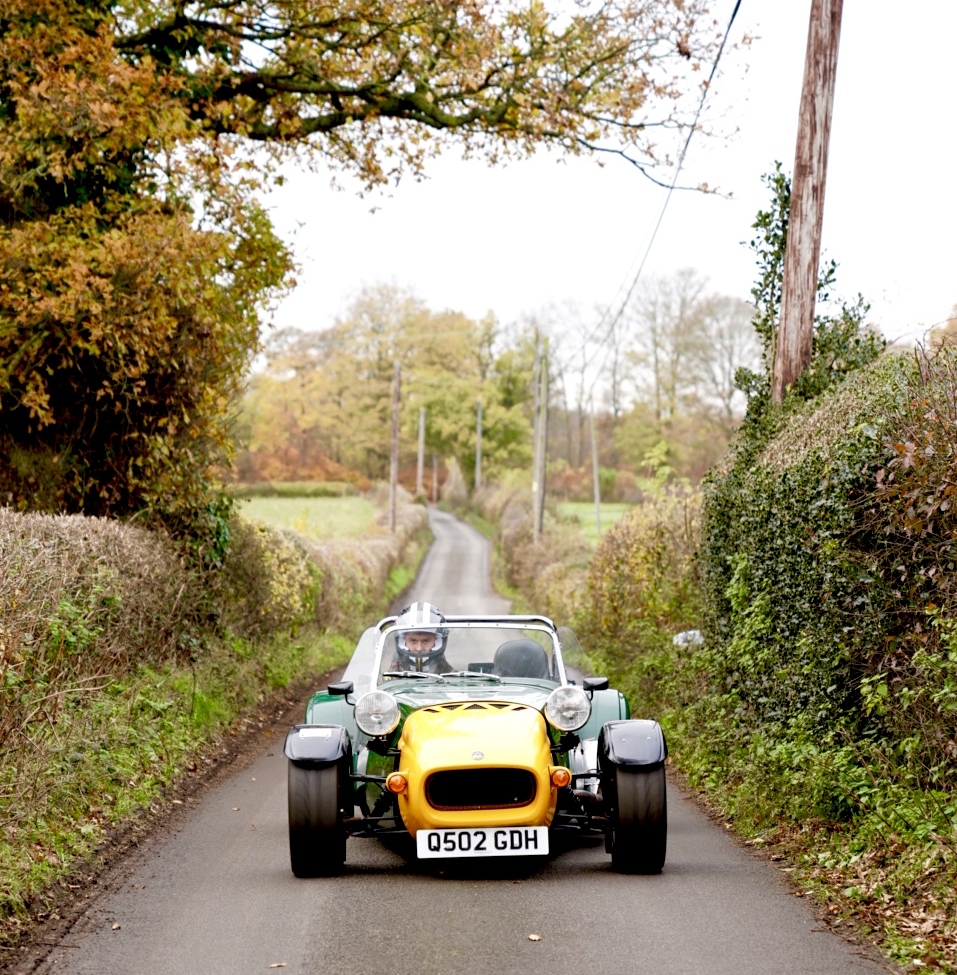 A man who loves his machines
Richard Quilter, entrepreneur, graphic designer, kit car builder, and Quinteman. Richard is a guy who would have it no other way than to build what he rides and drives. He inherited his passion for mechanics from his dad (pictured in the slider below standing next to his own kit car). Richard's friends say his preference for driving works-in-progress is inconvenient. He doesn't care. He lives to get his hands greasy. Both Richard and his dad have assembled their own kit cars, which they work on improving a little each consecutive year.
Richard is photographed with his Quin helmet.