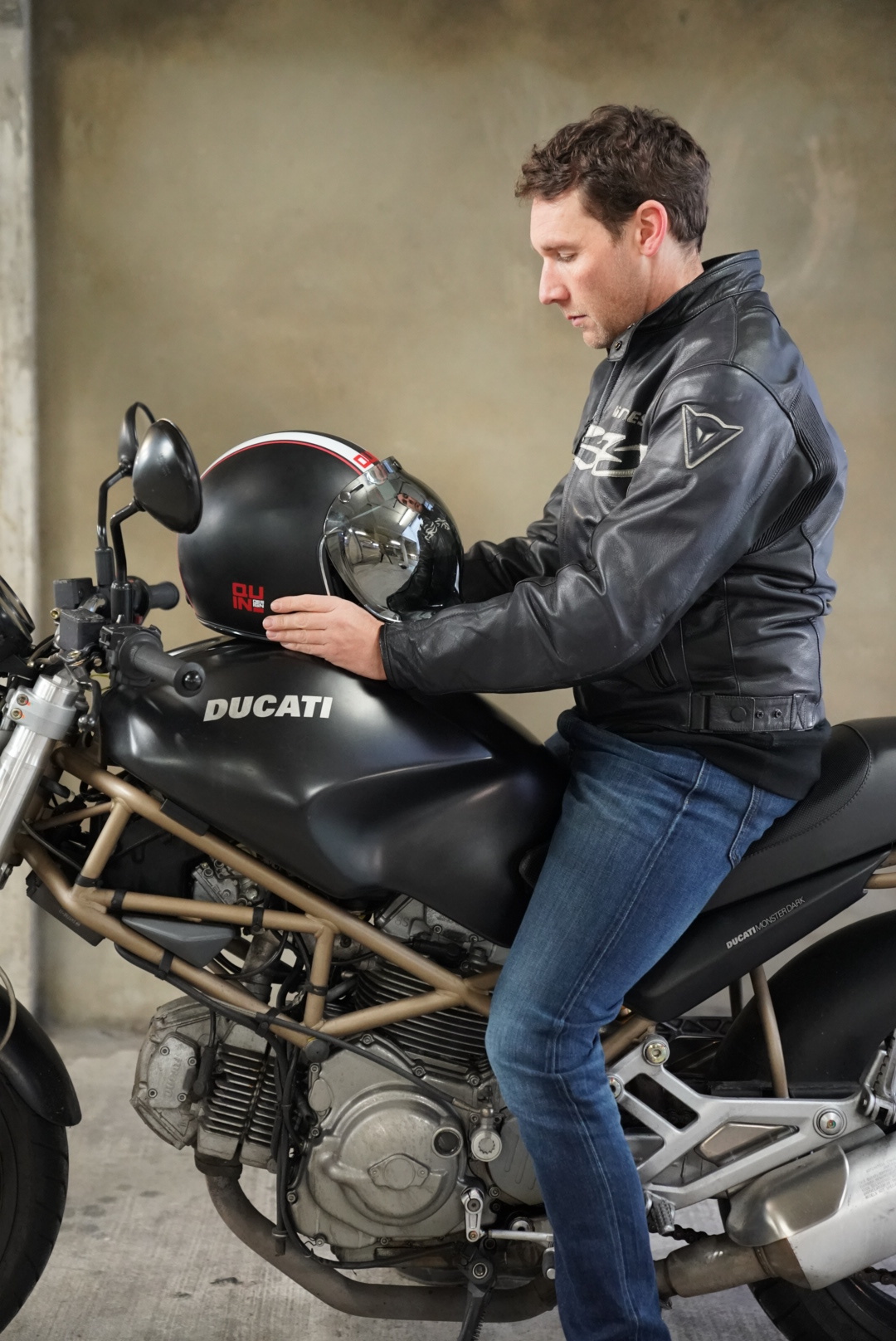 "Speed has always been my thing, and two wheels are always better than four. Whether it be on a cycle or one of my motorbikes, the exhilaration of being exposed to natural environment as you ride is something I need every day.
I've had some bad wipeouts, but always had the right gear to keep me safe."
- Damian Sell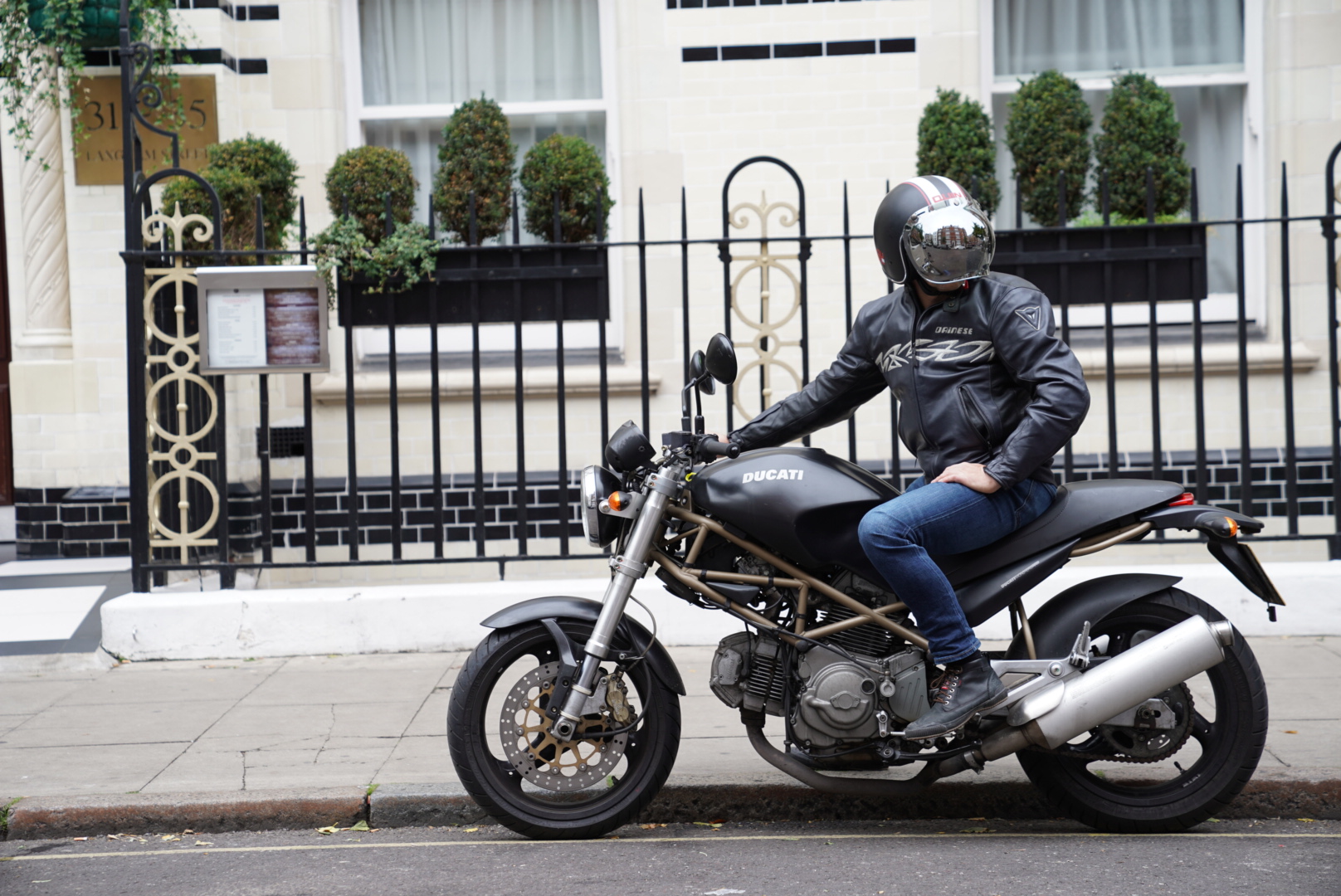 A man who loves anything with two wheels
Damian is the owner of a cycling apparel company, a graphic designer, a competitive cyclist, and Quinteman. He loves anything with two wheels that exposes him to the raw power of speed. Whether it's during a race or his daily commute in London, he rides to push limits.
Damian is photographed with his Quin helmet.